Miami Sailing Charters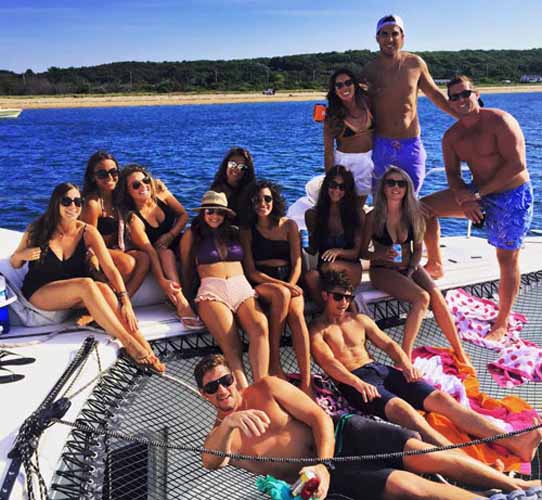 Book a Miami charter with our crew and you will have the time of your life on the water, beneath the warm sun with your closest friends. Our Miami charter service provides you with an opportunity for a unique Bachelorette party on the water, a model shoot or simply a fun day or evening out on the water with friends, a significant other, family or others. Whether you are looking for one last fun-filled outing with your friends before you or someone in your circle gets married or if you are simply on the prowl for a visually striking setting for a model shoot, our charter service has you covered. There is no better place for a
Bachelorette boat party than Miami.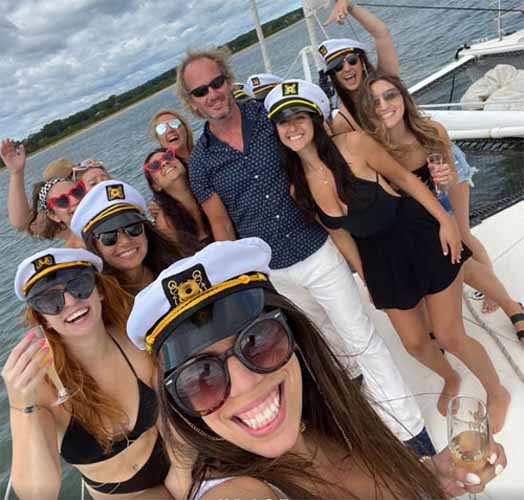 This part of the Sunshine State has crystal clear water, provides easy access to the beach and has absolutely unbeatable scenery. Take some pictures, down a few drinks, dance to the music and reminisce with your friends during a truly epic Bachelorette party on the Valkyrie. Our sailboat parties set sail in and throughout the entirety of the Coconut Grove Miami area, South Beach and other local destinations. If you would like to segue off the boat to nearby Nixon Beach or enjoy a Sand Bar Boat Party, we've got you covered. Simply tell us what you and your crew would like for your Bachelorette party and we will make it happen. In fact, we even provide sunset sailing directly out of Fort Lauderdale. Our services extend to overnight packages to Key Largo and beyond where you and your party can snorkel on glorious reefs, soak up the sun's rays and enjoy a group experience that provides memories certain to last a lifetime. Valkyrie even provides overnight sailboat charters directly to the Bahamas. Whether you would like roundtrip transportation to and from the Bahamas or one-way service in which our boat brings you to your destination and you fly back, we've got you covered. Our main goal is to ensure your Bachelorette party is everything you envisioned it to be.
Miami Sailing Charters for Model and Location Shoots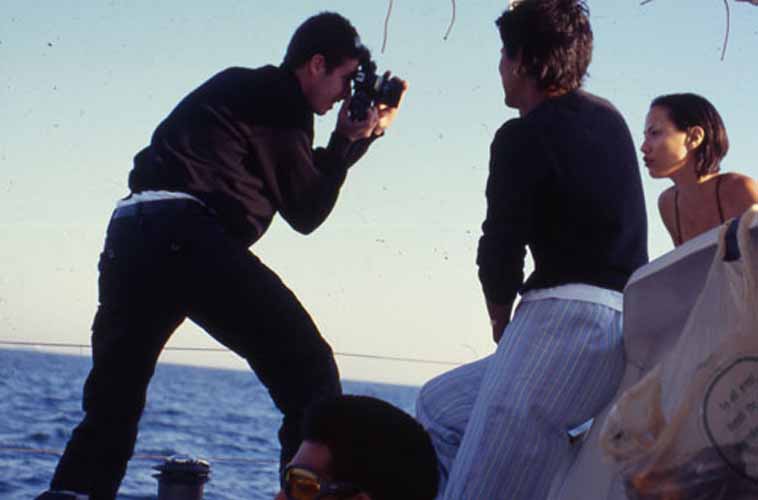 If you are planning on hitting the water for a model shoot, Miami is the perfect place for some eye-popping pictures. Between Miami's beaches, Key Largo, the Bahamas and other area destinations, our boating crew will bring you to your selected site for the perfect model shoot. You will be treated like royalty as you make your way to the scenic locale of your choice. Our boats feature uber-comfy deck seating highlighted by portable folding seats, marine bean bags and netting between the hulls. In fact, our vessels even contain a comprehensive marine kitchen including a refrigerator, freezer and kitchen. Be sure to bring along a photographer, a significant other and/or a few friends to maximize the use of our boat's amenities. Our vessels feature four private cabins complete with en-suite marine bathrooms. Your model shoot will undoubtedly produce better shots if your favorite music is playing in the background. Our boating team has you covered with a high-end marine stereo with three individual speaker zones, Bluetooth control with an iPhone and even SiriusXM radio. In fact, our service extends to catering packages if desired. You simply could not ask for better accommodations for a model shoot, Bachelorette party or other fun day in the sun while on the water in beautiful Miami.