Bachelorette Boat Parties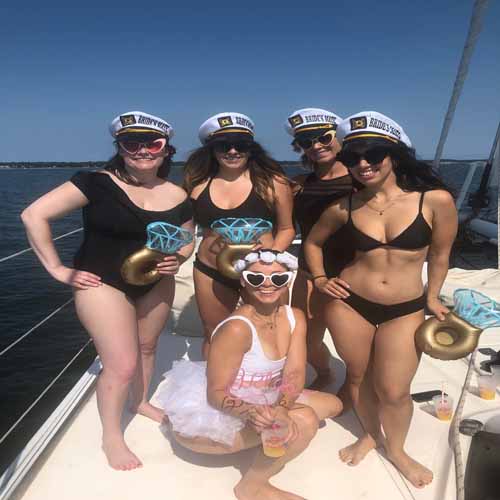 Bachelorette parties are ten times better when they are on the water. If you are planning on getting married or if one of your friends is tying the knot, it is time for one final outing with the crew. Hit the water for your bachelorette party in the Hamptons and this event will prove truly unforgettable. The best part is you don't have to rent a boat or coordinate the event's details on your own. Valkyrie Sailing Charters does all the work for you and your friends so you can square your focus on what matters most – having fun on the water in Sag Harbor, the Hamptons and beyond. Our boating crew will take you and your group on an
Exclusive Bachelorette tour of the Hamptons.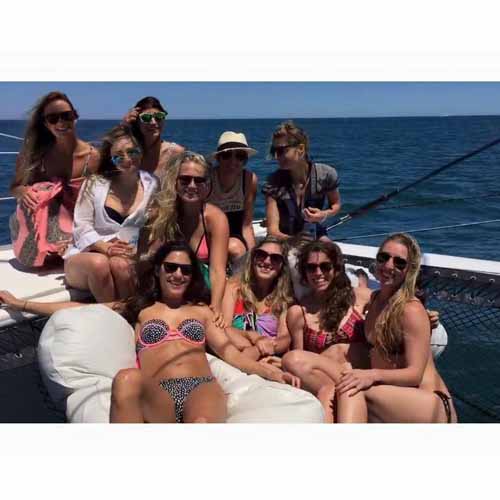 This is your opportunity to let your hair down, hang out with your friends, drink, eat and enjoy additional party festivities while our responsible crew handles all the navigation and planning. Our bachelorette itinerary includes a sailing tour around Hamptons-area excluded coves. Perhaps you and your crew would like to stop for a bite to eat at one of the many beach bars. Simply let us know and we will steer you and your crew toward the closest beach bar for a delicious lunch. We can also make stops along the tour so your group can take a dip in the water and enjoy some fun in the sun. Whether you aim is to enjoy a booze cruise with your friends, reminisce over a fancy meal catered by our culinary specialists or enjoy some sultry entertainment on the water before tying the knot, this is your opportunity to do it.
The Bachelorette Party of Your Dreams Awaits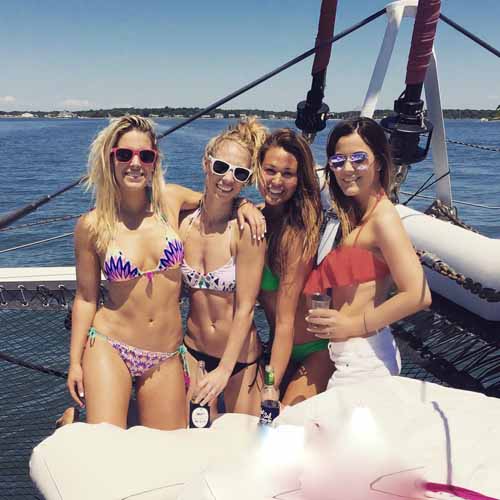 Wouldn't it be nice if your group could enjoy a Bachelorette winery tour in addition to your party on the water? Our team makes it possible as we liaise with other groups for winery tours sure to please your palate. This is your opportunity to sit back and relax while we navigate the waters on your behalf, bringing you and your Bachelorette party crew through Sag Harbor, the Hamptons, Montauk and beyond for a once-in-a-lifetime party on the water that proves truly indelible in your mind's eye. Enjoy a glass of wine, a cocktail (or several), turn on the music, soak up the sun and have a blast with your friends one last time before the wedding.